YOGA
"ANYBODY CAN BREATHE THEREFORE ANYBODY CAN PRACTICE YOGA"

T.K.V.Desikachar
When an exercise form has been around for somewhere between 5000 and 10,000 years, it must be reasonably good don't you think?
WEDNESDAYS




05:30pm – 06:15pm



Hatha Yoga With Claire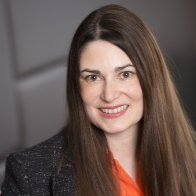 We recommend bringing your own mat (loan mats are available)
Towels supplied

Hatha yoga involves holding poses for a sustained period of time, increasing flexibility, muscle tone and strength. The class will include a period of restorative yoga at the end of the session, which allows students to relax and release the body into a gentle stretch. The class is suitable for beginners as well as more experienced students.
MEMBERS
$10 per class
Buy 10 classes, get 1 free
NON-MEMBERS
$15 per class
Buy 10 classes, get 1 free
Find out more about joining us at ONE FIVE ONE Health Club